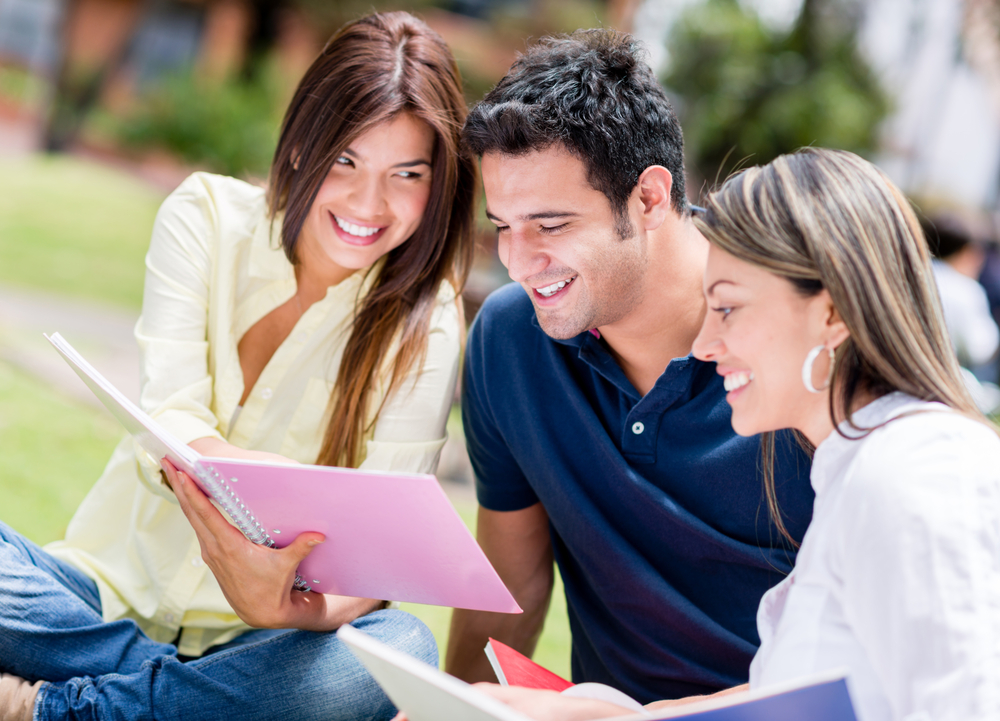 Japanese universities are racing to attract international students to raise competitiveness among their ranks, as well as their global counterparts. The government is also taking steps to help them.
Young international talent tends to shun Japan — due to the language barrier — in favor of top universities in the U.S. and Europe where English is typically the language of instruction. As a result, Japanese universities generally place lower in global university rankings.
The government wants to change this situation, adopting a goal of increasing the number of foreign students in Japan to 300,000 by 2020 and having 10 Japanese universities rank among the top 100 universities in the world by 2023.
So far, things are on track. In the 2019 QS World University Rankings, five Japanese universities made the top 100, while two placed in the top 100 of the Times Higher Education World University Rankings 2019.
According to the Ministry of Education, Culture, Sports, Science and Technology (MEXT), Japan also had roughly 267,042 international students attending universities, vocational schools and Japanese language schools as of May 1, 2017, up from around 239,287 in 2016.
"Education is very important in heightening global competitiveness. Japan should create universities that are attractive to students in other countries," said Kazumi Shindo, MEXT's director of the Office for International Planning in the Higher Education Bureau.
"The increase in the number of foreign students is necessary because that will give universities an international atmosphere and create international exchanges on campus that, as a result, will improve Japanese education and ability to research in Japanese universities," Shindo said.
To achieve these goals, Japanese universities are tasked with making themselves more internationally appealing. For example, setting up degree programs taught in English, allowing students to enroll in autumn, as well as spring, helping students navigate Japan and its culture and establishing joint degree programs are among the possible steps. Joint degree programs would also allow students to earn course credits from more than one university — typically in different countries — eliminating reservations some may have about studying abroad.
To make these steps a reality, government subsidies play a significant role.
As of May 1, 2016, there were 780 universities in Japan according to the education ministry. The government began the Top Global University Project in 2014, selecting 37 Japanese universities to subsidize for 10 years.
This project selects Japanese institutions that are driving internationalization in education and offers prioritized support for university reforms. These schools are leading the push for globalization through launching new programs to encourage and deepen interactions and partnerships with the world's top universities, reforming personnel and educational systems, enhancing educational systems to help students develop the ability to act globally and accelerating other globalization initiatives.
The Top Global Universities are categorized into Type A (Top Type) schools that boast world-leading education and research, and Type B (Global Traction Type) schools that are leaders in globalizing Japanese society overall. The government considers Type A universities to have the potential to be ranked among the top 100 universities in the world.
Basic requirements for Top Global Universities include increasing the ratio of international students and faculty, having Japanese faculty who received their degrees from universities abroad, as well as a certain number of subjects taught in English and a number of Japanese students living in international dormitories. Other requirements involve adopting a flexible academic calendar, encouraging the introduction of an annual salary system, increasing the number of courses subject to evaluation by students and fully disclosing information.
Apart from the Top Global Universities Project, the government also launched in 2011 the Inter-University Exchange Project in pursuit of furthering internationalism at Japanese universities.
The difference between the two projects is that the purpose of the Inter-University Exchange Project is to promote academic exchanges with countries and regions significant to Japan, while the purpose of the Top Global Universities Project is to enhance global competitiveness of Japanese universities overall.
To elaborate, the Inter-University Exchange Project subsidizes Japanese universities for their efforts to strengthen exchanges with their counterparts in particular countries and regions. For example, over a five-year period that began in 2015, the education ministry has been and will be subsidizing 11 universities in exchanges with Turkey and Central and South America. Similarly, the ministry is subsidizing academic exchanges with countries in Asia and the European Union, as well as Russia, India and the U.S.
The ministry also provides international students with scholarships and financial support for their living expenses in Japan.
These ministry efforts are undoubtedly assets in the quest to boost rankings, but some — Shindo being among them — believe Japan shouldn't view rankings as an absolute benchmark.
"As Tasuku Honjo of Kyoto University has earned a Nobel Prize in Physiology or Medicine, you can see Japanese universities have very competitive research capabilities. University rankings take into account the ratio of foreign students and professors, but Japan is at a disadvantage because of the language barrier and it being an island country," he said. "We will, of course, try to increase (the number of) foreign students and professors, but I would like to stress the fact that Japanese universities' research capabilities are comparable to top global universities."
To further strengthen these capabilities, it is essential to assemble talent pursuing master's and doctoral degrees from all over the world. If individuals seek Japan's rich research experiences and resources, but are reluctant to study abroad because of the language barrier, English-only degree programs are necessary.
As Japan welcomes highly skilled international students, it must also provide them with legitimate employment opportunities after they finish their studies. Shindo shared that the education ministry subsidizes Japanese universities to help their international students land jobs.
"The job hunting process is hard for foreign students to understand — the timing of starting job hunting, internships and how to fill in job applications," he said, adding that Japanese universities should help foreign students with those and the government encourage them to.
Shindo also said that the government aims to increase the ratio of foreign students landing jobs in Japan to 50 percent from the current 30 percent.
Increasing the employment rate may be one challenge, but the biggest challenge comes before students actually finish their studies.
According to Shindo, lack of resources is the biggest hurdle Japanese universities face in their attempts to go global. He believes that to increase the number of classes available in English, there needs to be more professors and lecturers able to do so — the issue is attracting them.
He also said graduate schools tend to have more English-only programs than undergraduate schools because the general belief that basic knowledge should be taught in a student's native language. Due to this, bachelor's programs with English-only classes are generally limited to majors such as international relations, as opposed to scientific majors such as medicine and engineering.
While the education ministry helps Japanese universities enroll international students and hire foreign professors and lecturers, satellite campuses of foreign universities located in Japan are already doing these things.
"They are bringing their educational style to Japan and helping Japanese become international. I expect them to interact more with their Japanese counterparts to enable international exchanges in Japan," he said.su